Keg cleaning system for small breweries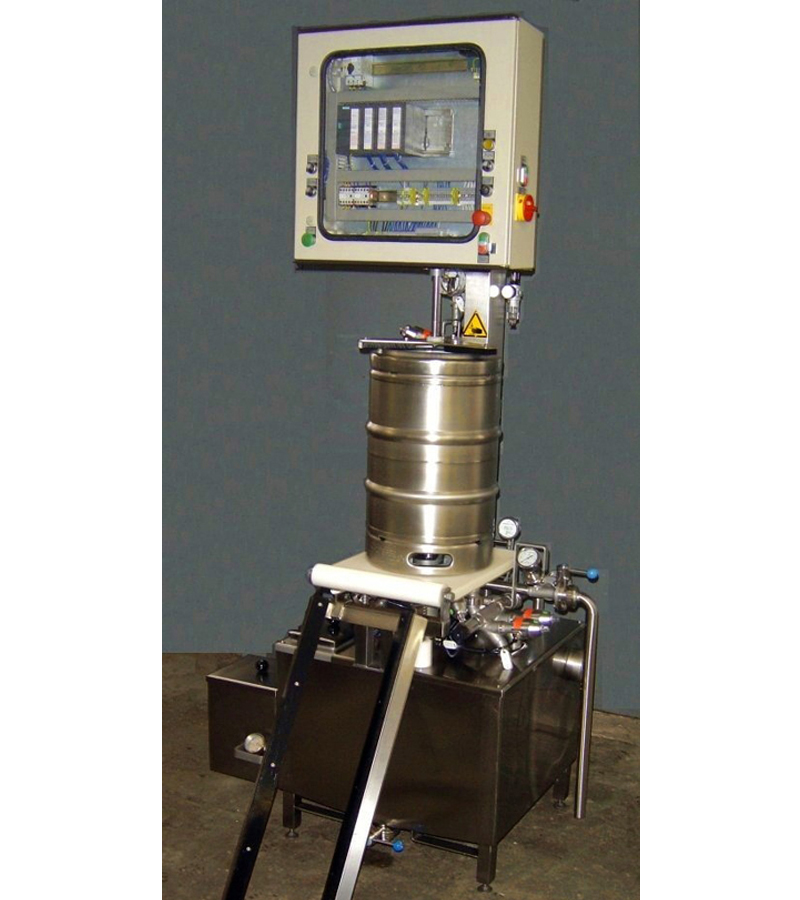 Features:
– Capacity 20 kegs/ hour
– For internal keg cleaning with caustic
– For all customary kegs
– Applicable for customary fittings such as flat type, well type, combi type etc.
This machine is especially designed for small breweries. It is operated semi automatically which means that the keg has to be connected prior to the cleaning process manually and removed manually after the process is finished.
The cleaning process itself runs automatically.
The system is completely designed in stainless steel and has a detergent tank integrated.
It is easy to operate and works very reliable.
Sanitation process and detergent heating are done by steam.
Further necessary connections are CO2, sterile air, Cold water and drain connection.
Electrical requirements are based on the local area standards.Also bigger systems are available on request.
Manual filling system for small breweries
BET can supply manual keg filling heads for a economic, clean and easy to operate keg filling process.
This system is always custom made for your brewery and includes:
– Food grade beer hose of requested length including stainless connectors of the requested size.
– Valve to control beer flow
– Keg filling head designed for the desired keg fitting type.
– Pressure gauge and filling speed adjustment valve
– Easy to clean design